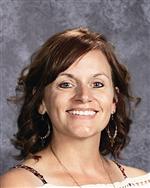 Welcome back for the 2016/2017 school year! I'm looking forward to getting started with my 21st year of teaching here in Whitewater. This year I will be back to working with preschool students on Monday and Wednesday mornings. I will be available the rest of the time to meet your counseling and library needs. Looking forward to another great year!
**If you wish to drop/add any courses, there will be a form to fill out before permission is granted.
**High school and junior high students are able to check out books in the afternoons, or Tuesday, Thursday and Friday mornings.
K/1st Library - 9:00-9:30 Tuesdays/Thursdays
2nd/3rd Library - 10:20-10:50 Tuesdays/Thursdays
4th/5th Library - 1:00-1:30 Tuesdays/Thursdays
College Application Week

College Application Week takes place October 31 - November 4th this year. Application fees may be waived by some schools during this time. (Others defer the fee and add it on if you enroll there.) This is a great time to buckle down and get that paperwork done!

FAFSA

Get all FAFSA information here! Please note a much earlier filing date this year using tax information from 2015 taxes.

Know How 2 Go - Montana

Specific steps to take each year of high school to ensure preparedness for college.

College Prep Resources