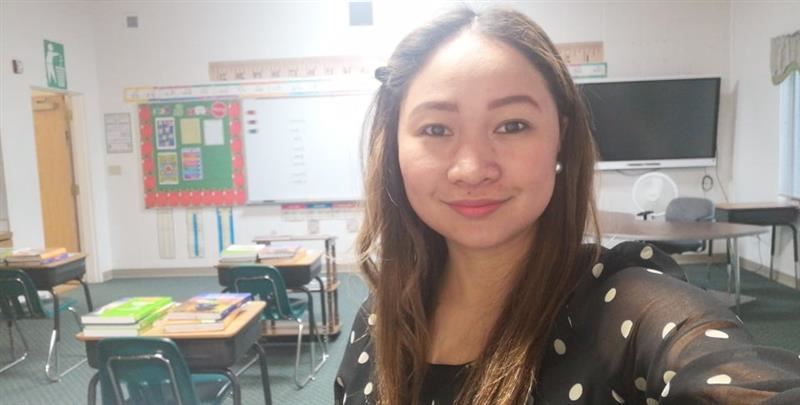 Phone:
Email:
Degrees and Certifications:
1.Bachelor of Science in Elementary Education Wesleyan University-Philippines Mabini Extension, Cabanatuan City, Nueva Ecija, Philippines, 3100 2. Master of Arts in Psychology (Guidance and Counselling) PHINMA, Araullo University Bitas, Cabanatuan City, Nueva Ecija, Philippines, 3100 3. Doctor of Philosophy (Psychology) PHINMA, Araullo University Bitas, Cabanatuan City, Nueva Ecija, Philippines, 3100 4. Licensure Examination for Teachers (Philippine Regulation Commission) 5. State of Montana Educator License (Class5A)
Joana Dizon

Welcome to a new year school year, students! Let's walk down our hallways to a great year filled with learning new things, working together and having lots of fun! Let's make this year incredible. I am excited to start this school year off with you!:-)

I'm from the Philippines and had a 13 years of teaching experience in a public elementary school. I participated the Teacher Exchange Program under the J1 Visa Program wherein we were given a three-year contract to teach here in the United States and can be extended up through five years. Turner High School was my first school then I was hired in this school last school year. This would be my 2nd year of teaching 4th and 5th. I'm so grateful to God for sending me in this amazing community. I can truly say that I am home away from home that's why I appreciate this quote from whoever he/she is that says "Family isn't always blood. It's the people in your life who want you in theirs. The ones who accept you for who you are. The ones who would do anything to see you smile, and who love you no matter what." Indeed, I found a family here. :-)

Growing up in the city and starting up living here in the country side has lots of differences but it gives me a peace of mind and more time to appreciate God's creations and blessings. Everday I wake up is such an opportunity to enjoy the wonderful slideshow of beautiful nature that is displayed here for free such as the sunrise, sunset, landforms, fresh air, animals that we don't have in my country and the like. Watching the sun rises and sets relaxes me and gives me enough inspiration, enough reason to be grateful to end a healthy day and look forward for another day.